Announcement
<Font size="+2">Hustlers Land in Second at 2006 NABF HS World Series</font>
Posted by
Wayne Main
on Aug 14 2006 at 05:00PM PDT
More editing options
Thursday, July 27, 2006
From staff reports
Brett Harman and Ty Main Named to NABF World Series All Tournament Team
<-- [clickable link]
For the second straight year it was second place for the Frederick Hustlers on a World stage.
The 17-and-under baseball team went 5-2 recently at the National Amateur Baseball Federation World Series in Greensboro, N.C., losing 15-6 to Queens, N.Y. in the championship game.
Last season, the Hustlers took second in the Dizzy Dean World Series as a 16-and-under club.
Frederick opened this year's tournament with a 2-1 run through pool play. The Hustlers won their first game 6-1 over Cincinnati, with Brett Harman getting 11 strikeouts. Kevin Murphy added an RBI single and Ty Main drove in two runs with another single.
Against Lenoir City, Tenn., the Hustlers got a 9-3 win from Ty Main to advance to single-elimination. Main hit two home runs, and Harman also had a solo shot. Frederick lost to Ontario, Canada, 6-3 to close out pool play.
Aaron Main started pitching in the championship round, earning a 9-5 win over North Columbus, Ohio. Harman and Brad Thompson each had three hits, while Ty Main hit his third homer of the tournament.
Using a team effort of three pitchers, Frederick next beat the Indiana Bulls. But there was a bigger loss in the game: After racking up two hits, including a double, in his first two at bats, Ty Main was hit by a pitch and suffered a fractured wrist. His batting average for the tournament was .450.
Thompson got Frederick into the championship game by allowing only six hits against Seneca Valley, Penn.—a team coached by former Pittsburgh Pirate and Atlanta Brave Sid Bream.
But with the pitching worn out and Ty Main missing from the lineup, Frederick was out-matched by Queens. Thompson, Kyle Kane and Harman each chipped in two hits, and Harman was good for two RBI. Harman finished the tournament with a .500 batting average with two homers, 10 RBI and eight runs.
Even after only playing in five of seven games, Ty Main was good for 10 RBI and seven runs, while Thompson (.407), Kane (.318) and Murphy (.313) each racked up a decent amount of hits, according to Manager Wayne Main.
Frederick finished the year at 28-9 and 23-7 in the Baltimore-Metro Baseball League. The Hustlers were tied for second place in the league despite being only one of four 17-and-under teams in the 17-team league, most of which moved up to 19-and-under programs for the senior division.
Copyright © 2006 The Gazette - ALL RIGHTS RESERVED. Privacy Statement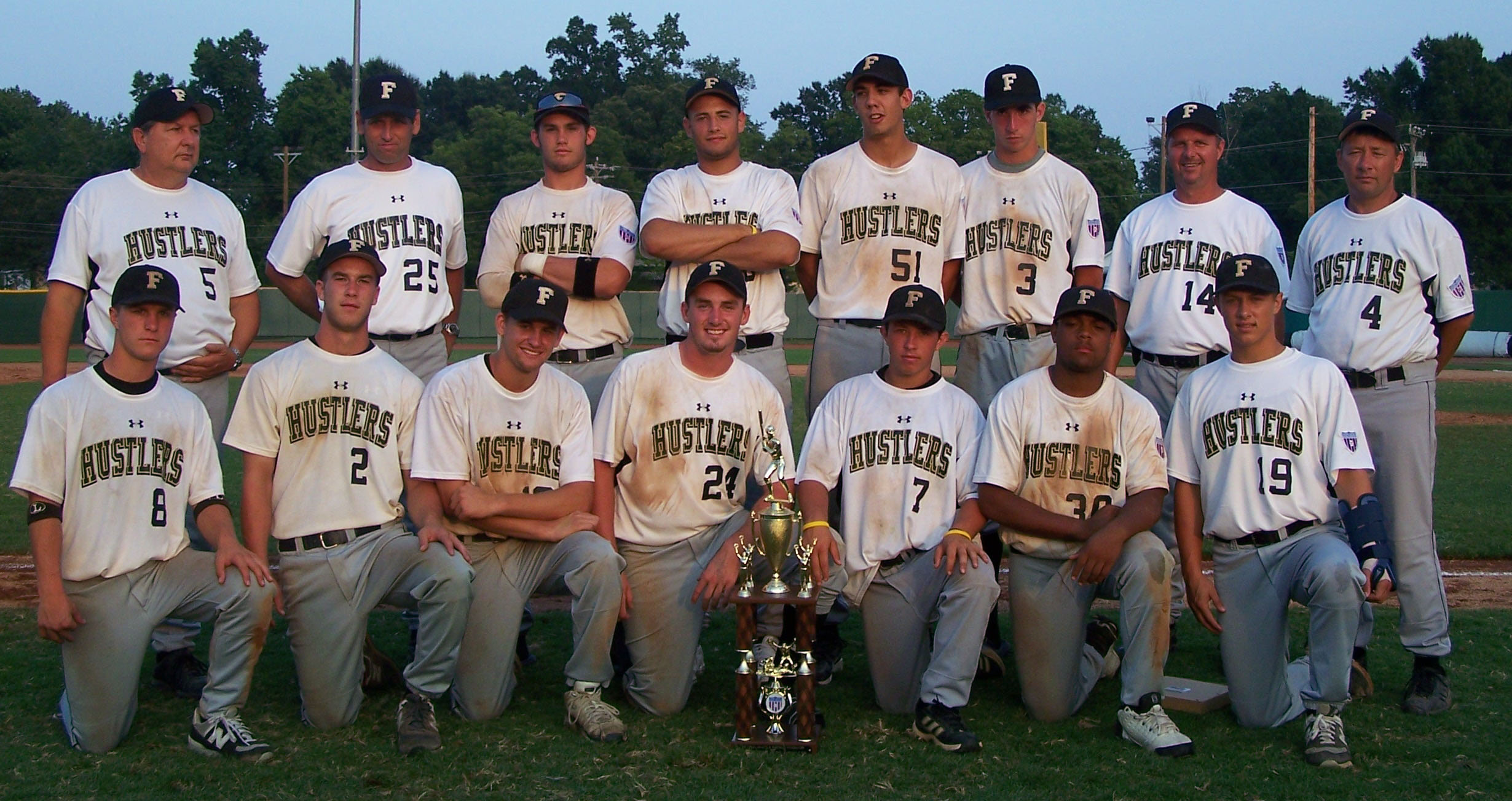 Comments
There are no comments for this announcement.