Announcement
<B>Hustlers Pull Off Ripken TRIFECTA – Win Three Age Group Tournaments in Same Week</b>
Posted by
Wayne Main
on Jun 22 2014 at 05:00PM PDT
More editing options
Three Frederick Hustler teams went to Ripken this past week in Aberdeen, MD and all three came home with Tournament Championships. The 10U team won the 2014 In The Zone Tournament and the boys in black and gold were certainly in a zone defeating the Backyard University Gamers 11-8, Oxford Outlaws 13-1, the Ambler A's 24-2, the South Jersey Titans, 12-1 and the Backyard University Gamers 10-2 in the Championship Game. Matt Cunningham was named the MVP.
The 11U Hustlers played some of their better ball of the season in taking home the 2014 Web Gems Tournament Title. The Hustlers beat the VBC Mudcats 9-1, the New Oxford All Stars 16-6, Capital City Crushers 9-4, the Delaware Sabres 11-1 and the GoWag Rockhounds 21-2 in the Championship Game. Andrew Stroka was named the MVP.
The 12U Hustlers continue to peak at the right time and won the 2014 Web Gems 12U Tournament. They played an inspired game against a tough Blaise Alexander Ford team and came away with a 1-0 win. They then beat the Mayslanding Muckdogs 7-4 and 11-1 before eliminating the New Bern Flames 13-4. The championship game was against none other than the Blaise Alexander Ford team and the Hustlers prevailed 8-7 and took home the Championship hardware. Kameron Walters was named the MVP.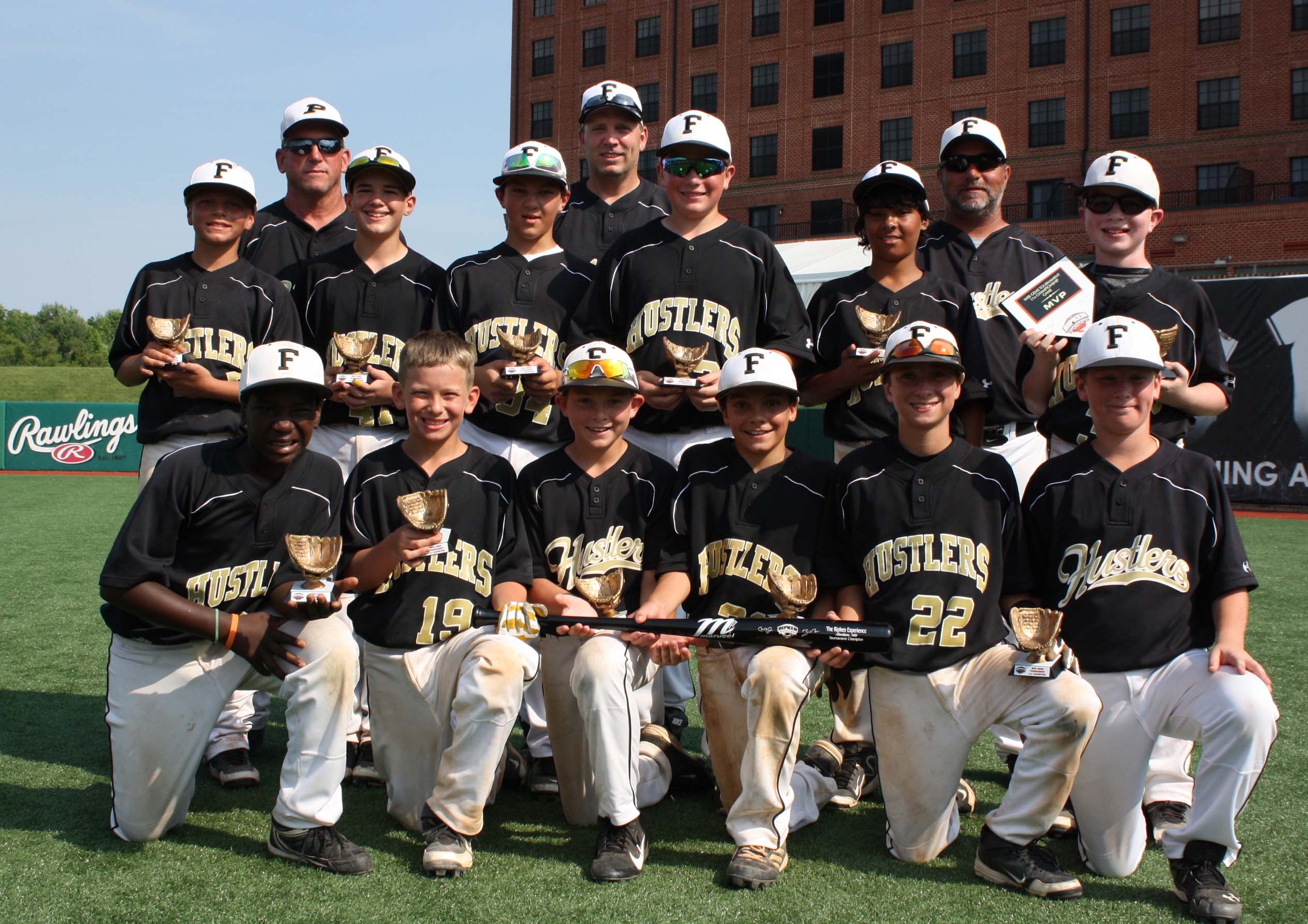 Comments
There are no comments for this announcement.