Announcement
Selections Made for Fall 2017 and Spring 2018 Teams
Posted by
Wayne Main
on Jul 26 2017 at 05:00PM PDT
More editing options
A big thank you to all of those that attended our tryouts over the four days. We understand that we are one of many options out there today for travel baseball and we are most grateful that you continue to support and give us a chance to teach the game we love. Over the next couple of days, lists will be appearing of those who made the different age groups. Congratulations to those who made our teams. To those that didn't, I challenge and encourage you to work hard at your game and come back next year and prove us wrong. We acknowledge that we make mistakes in the selection process and nothing is more gratifying to me than those who come back the following year and make our teams. As we begin our 18th year of Frederick Hustlers Baseball, we owe much of our success to you.
Thanks, Wayne Main
President, Frederick Hustlers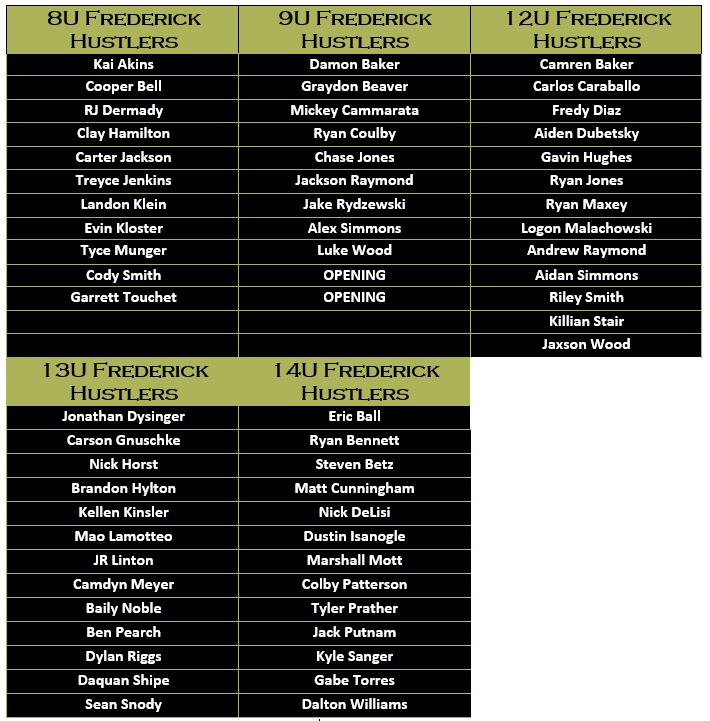 Comments
There are no comments for this announcement.