Announcement
8U Hustlers Drop Heartbreaker
Posted by
Wayne Main
on May 23 2018 at 05:00PM PDT
More editing options
Irony found its way into 8U baseball last night in Sykesville. Playing flawless baseball defensively for five innings and taking a 4-0 lead into the bottom of the sixth, it was the defense that let down the young Hustlers and allowed the Sykesville Cyclones to escape with a heartbreaking 5-4 win. Four errors by four different players doomed the black and gold, and scarred what was otherwise an outstanding evening of baseball. "We've been on both sides of that last inning collapse so while it stings a little, I'm proud of the plays that we made throughout the game," noted Coach Main. It started in the first when Cooper Bell ran down a fly ball in center field. Then in the third with two runners on and two outs, RJ Dermady snagged a line drive missile at second that was headed to the gap for extra bases. The Cyclones threatened again in the fourth and had the bases loaded with two outs when Carter Jackson knocked down a scorching liner and got the force at third. Evin Kloster followed with his own highlight reel play. With the bases loaded and two outs in the fifth, Kloster fielded a slow roller at third and with his momentum coming forward, threw a dart to Cody Smith at the plate for the final out of the inning. Unfortunately, it was the routine plays in the bottom of the sixth that caused the Hustlers problems.
Smith, Jackson and Bell shared the pitching duties and all pitched well. Jackson, Kloster and Smith each had two hits. Clay Hamilton doubled in the second.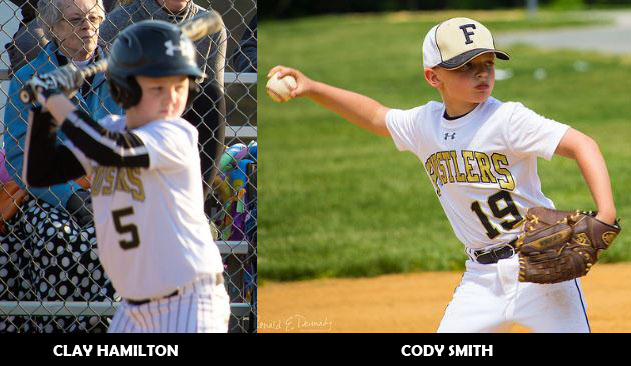 Comments
There are no comments for this announcement.