Announcement
14U Hustlers Drop Championship Game at Ripken Highlight Reel Tournament
Posted by
Wayne Main
on Jun 24 2018 at 05:00PM PDT
More editing options
The 14U Frederick Hustlers let one get away. Playing in the Championship game of the Ripken Highlight Reel tournament, the Hustlers held what seemed to be a commanding 4-0 lead heading into the fifth inning. The Hustlers, the #1 seed after pool play on Friday and Saturday, had pitched and pounded their way to the title game. Adam Dellamura took the ball and was sensational. Coming off an arm injury in the early spring, Dellamura was limited to 70 pitches and he pitched scoreless baseball for four innings before hitting his pitch count. The Hustlers went to the pen in the fifth for nine outs and this time, things didn't work out. Two walks, a hit batter and three hits gave the solid NY Storm squad life and when the inning was over, the four run lead was down to one. The Storm scored three more in the sixth on a single, walk and a double and the Hustlers quickly found themselves behind 6-4. Showing some grit of their own, the Hustlers answered with two runs in the bottom half to tie the game at six. Unfortunately, things were not meant to be as the squad from Long Island New York scored four times in the seventh to capture the Championship. The Hustlers beat the NY Hurricanes 6-4 Friday night behind four strong innings from Nick DeLisi and then dismantled the NJ Readhawks Elite behind a complete game from Tyler Prather 12-1 on Saturday morning. The Hustlers faced the Hurricane team once again Sunday afternoon in the semifinals and this time, the Black and Gold put it all together. Matt Cunningham pitched a complete game two-hitter with three strikeouts.
Offensively, Matt Kulikowski was unconscious at the plate. Kulikowski was 10-13 with three triples and two doubles. "That was fun to watch. Fastball, curveball – it didn't matter. More importantly, he was hitting the ball to all fields. He's a strong kid with a big upside," noted Coach Main. Matt Cunningham also had a great tournament. Cunningham was 8-11 (.727) with three triples and a double. Jack Putnam was 5-9 (.556) with a home run, while Gabe Torres was 3-7 (.429), DeLisi was 4-11 (.364) and Dustin Isanogle was 4-12 (.333).
The Hustlers head to Millersville University for the Elite Baseball Summer Blast this coming weekend.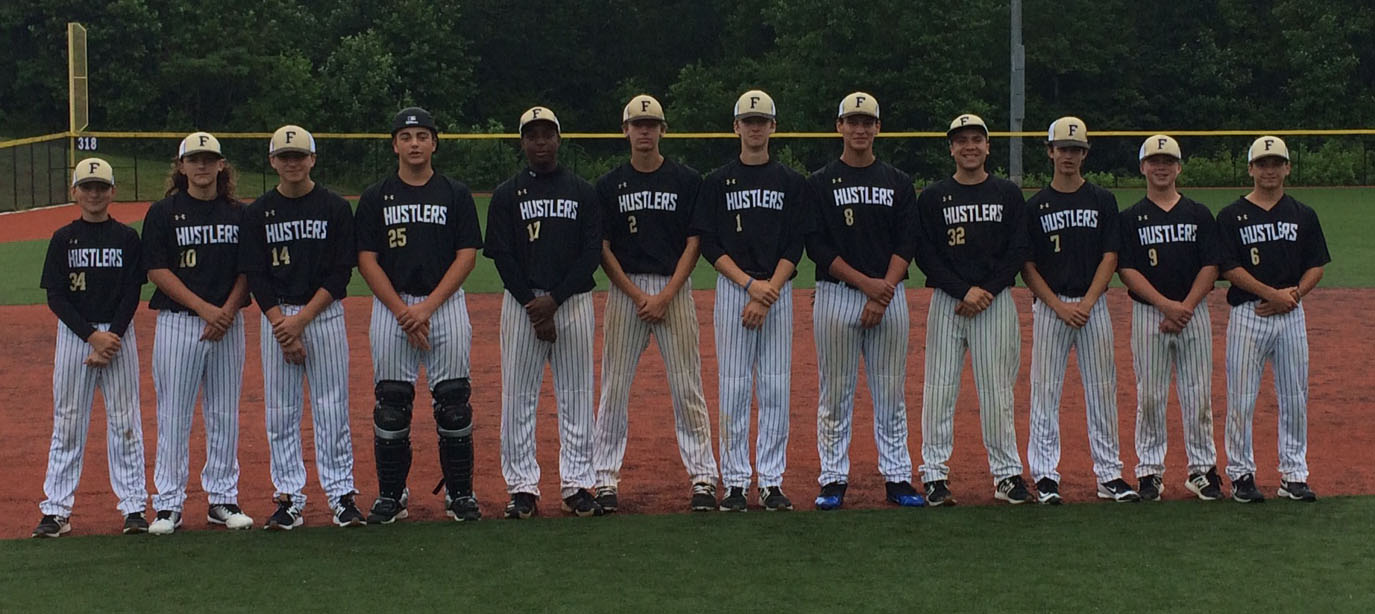 Comments
There are no comments for this announcement.